Evolution and change forms the successful words of shopping mall.
——Founder of Westfield Group, Frank Lowy
There are 2011 Shopping Center over 100,000 square meters built in USA and more than 5000 shopping centers in China currently. Moreover, 600 to 800 new ones are being built every year.

In Shanghai, the number of shopping plaza has raised from 148 to 181 in 2015-2016, and it will be estimated to reach more than 230 at the end of 2017. However, the total sales seemed to stagnate.

The commercial area per person in Shanghai is above 3 square meters, which is either the same or exceeding relevant ratio in the U.K. and U.S.A. The total sales made by shopping plaza is less than 14% of the whole retail market revenue in Shanghai, and comparing figure would be 50% in developed countries such as U.S.A and Australia.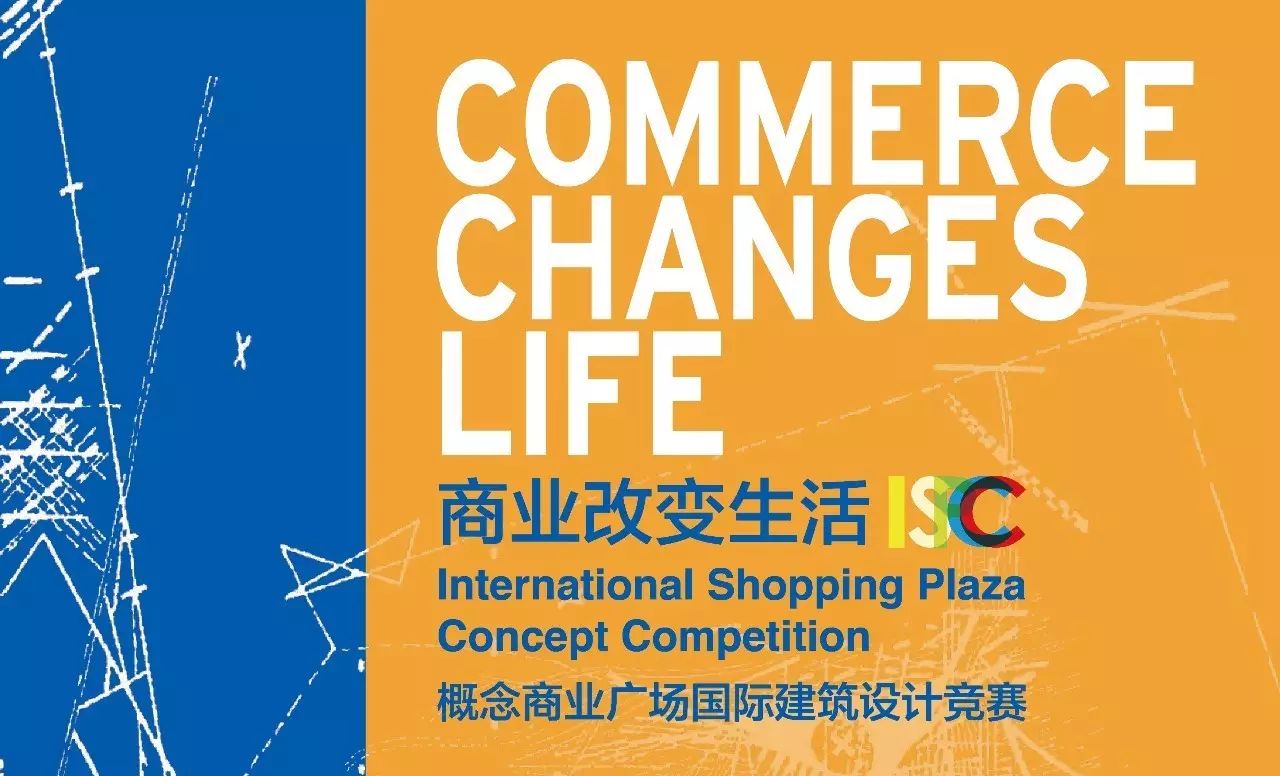 In the context of Chinas transition of
economy and urban development,
what kind of shopping plaza concept
would best suit the future development
direction of cities in China?
In an era of ubiquitous internet

and e-commerce access
when the millennial generation executes
the main power of consumption,
how will the shopping plaza space
respond to the new lifestyles
and behavior patterns of them?
In the social life featuring the rapid development of

modern technology and the diversification
and boom of cultures and arts,
how will the shopping plaza space
adapt to the changing,
innovative commercial forms and participate
in the establishment of new business ecosystem?
Commerce Changes Life -- International Shopping Plaza Concept Competition
After the first International "Shopping Plaza Concept" Competition in 2015 which was held successfully by Architecture and Culture Society of China and Wanda Commercial Planning & Research Institute, the second "Shopping Plaza Concept Competition" is released in August 2017.
The competition focuses on "Commerce Changes Life" and encourages participants to upgrade shoppingcenters in the era of "experience economy". This competition empathizes to extend the macro proposition under the current era background into deep thoughts and discoveries in physical architectural space design, explore the organic combination of three major elements, i.e. "shopping plazaspace, merchants and consumers" with rigorous and specific designs, and reshape the ecological correlation between "shopping plazaspace, business format and operation".
Competition organizers will also provide participants with "Wanda Plaza" standard business programme palette as a reference, which sums up 18 years of experience of Wanda commercial development, design and operation in shopping centers.
Participants are expected to respond to this programme in their works, i.e. studying and understanding, adopting or objecting, inheriting or criticizing.
Please see key points of the design competition as followed: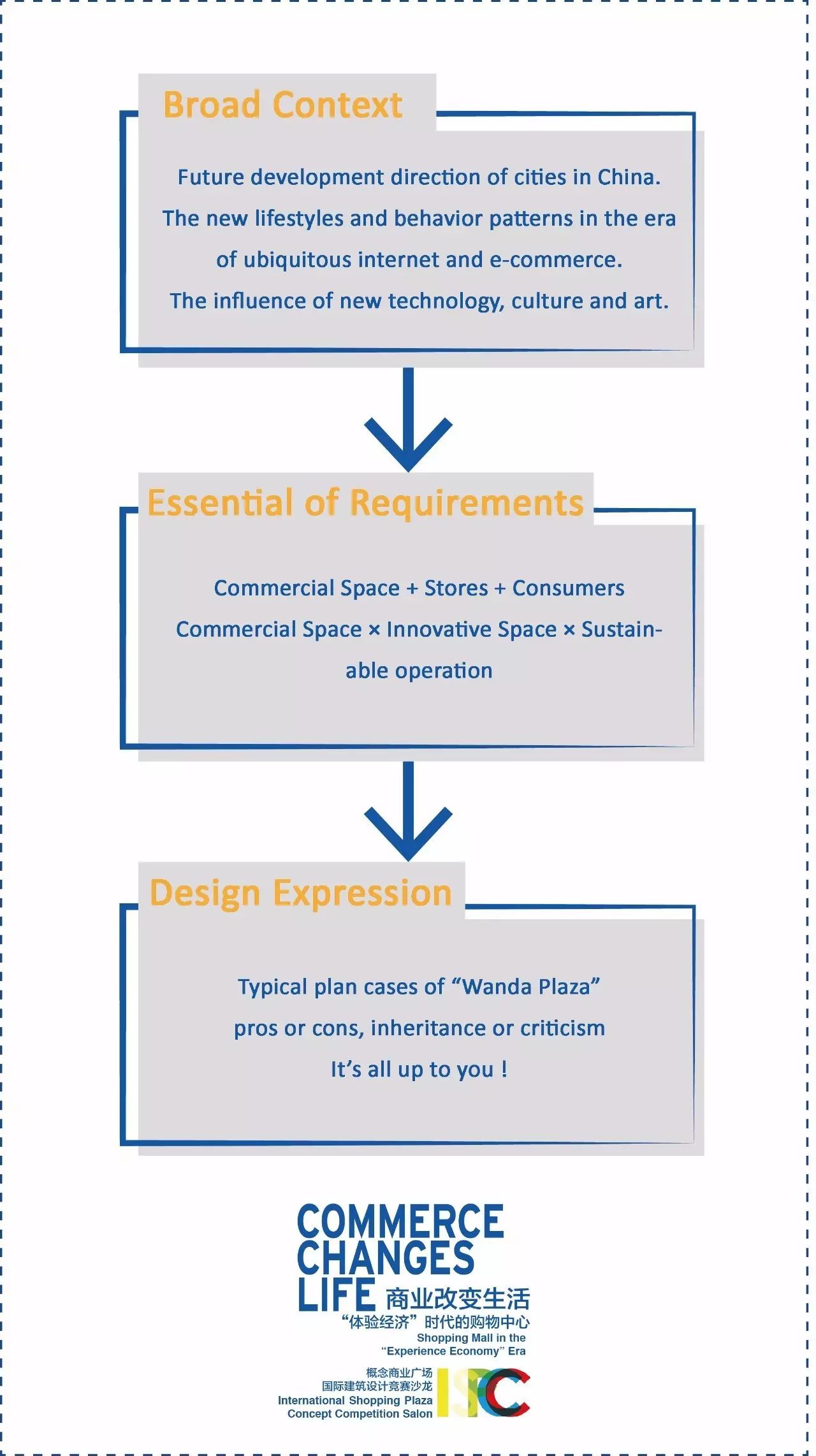 1 Site overview
(1) The location of project (city and region) is not defined, but it should resemble the local characteristics of the urban surrounding context.
(2) The southern and eastern boundaries of the location should be adjacent to the primary road, and the western boundary to secondary road. There is a development land of other uses to the north of the site.
(3) The site drawings will be provided via email after registration.
2 Architectural design schedule
(1) Land area:
60,000 m2 (90 mu)
(2) Above ground commercial building area:
approx. 100,000 m2
Underground commercial building area (incl. supermarket):
approx. 10,000 m2
(3) Floors:
Above ground≤4; underground≤2
(4) Building density: ≤60%
(5) Parking space: approx. 800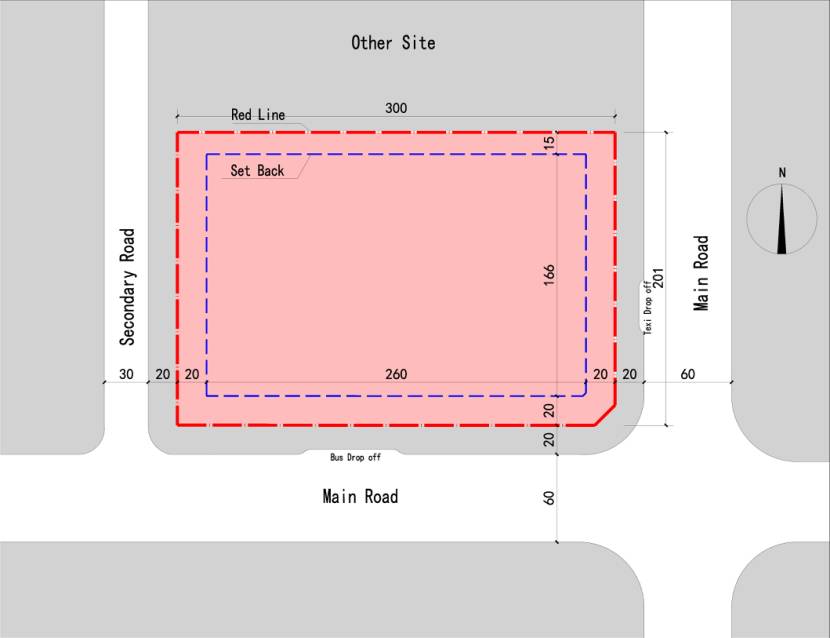 3 Business programme requirements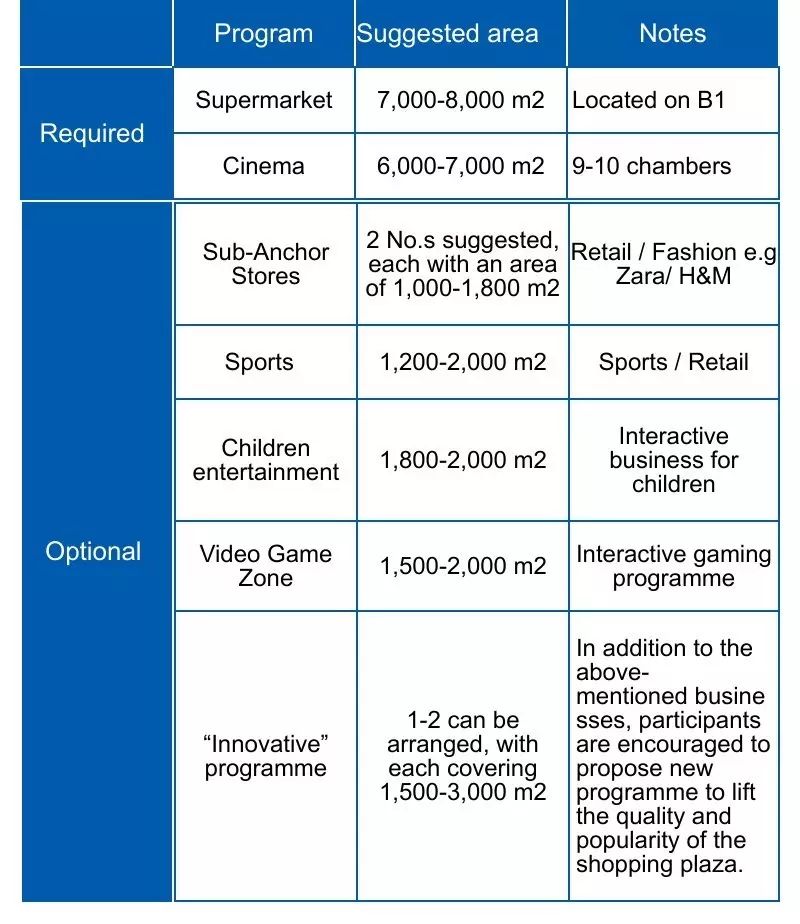 (A business programme of currently common shopping plaza in China is provided for reference. Drawings for reference will be sent to participants' private email addresses after registration.)

The "Shopping Plaza Concept "design competition consists of constant commercial researches and activities. During the design competition, the organizer has held various themed forums to launch the discussion on commercial properties.
We would very much like to welcome you to join this research project, and share your insights on future commerce space.
Please follow our latest news on forthcoming events.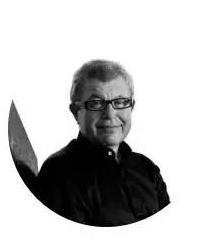 Jury Chairman

Daniel Libeskind
Internationally Renowned Architect,
Founder and principal architect of Studio Libeskind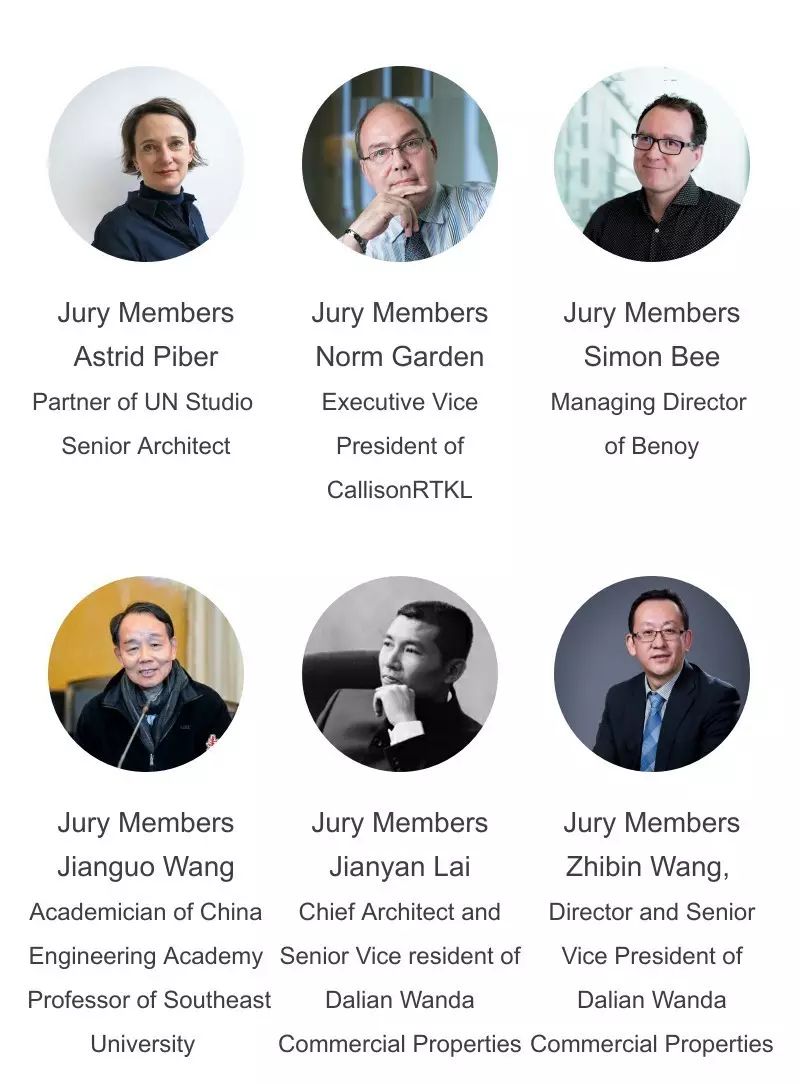 Winners will have the opportunity
to participate
in further design work of REAL projects
as well as
join in "suppliers data base" of Wanda Group;
All prize-winners will be invited
to attend the award ceremony;
Winning projects will have a chance
being displayed insubsequent exhibitions within Wanda plazas in China,
among other relevant activities.
5 Excellence Awards,
each with a prize of RMB100,000
5 Innovation Awards,
each with a prize of RMB50,000
Please click "Read more"
Or scan the QR Code Below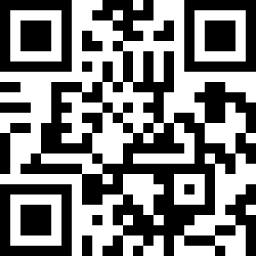 Or get in http://www.wanda-gh.com/
Apply for free and fill in detail information
Organizing Committee will send relative documents to the applicants email address.
Registration deadline: October 9, 2017
Submission deadline: October 9, 2017
Panel appraisal: October 13, 2017
Result announcement: November 15, 2017
for more information,
please follow official WeChat accounts of
Wanda Commercial Planning & Research Institute.
For more info
please follow


Architecture and Culture Society of China
Wanda Commercial Planning & Research Institute
Co-Organizers:
Wanda Cultural Tourism Planning & Research Institute
Xingwei Capital
Zonhon Group
Wanda Commercial Management
Van Sound Club
Support Media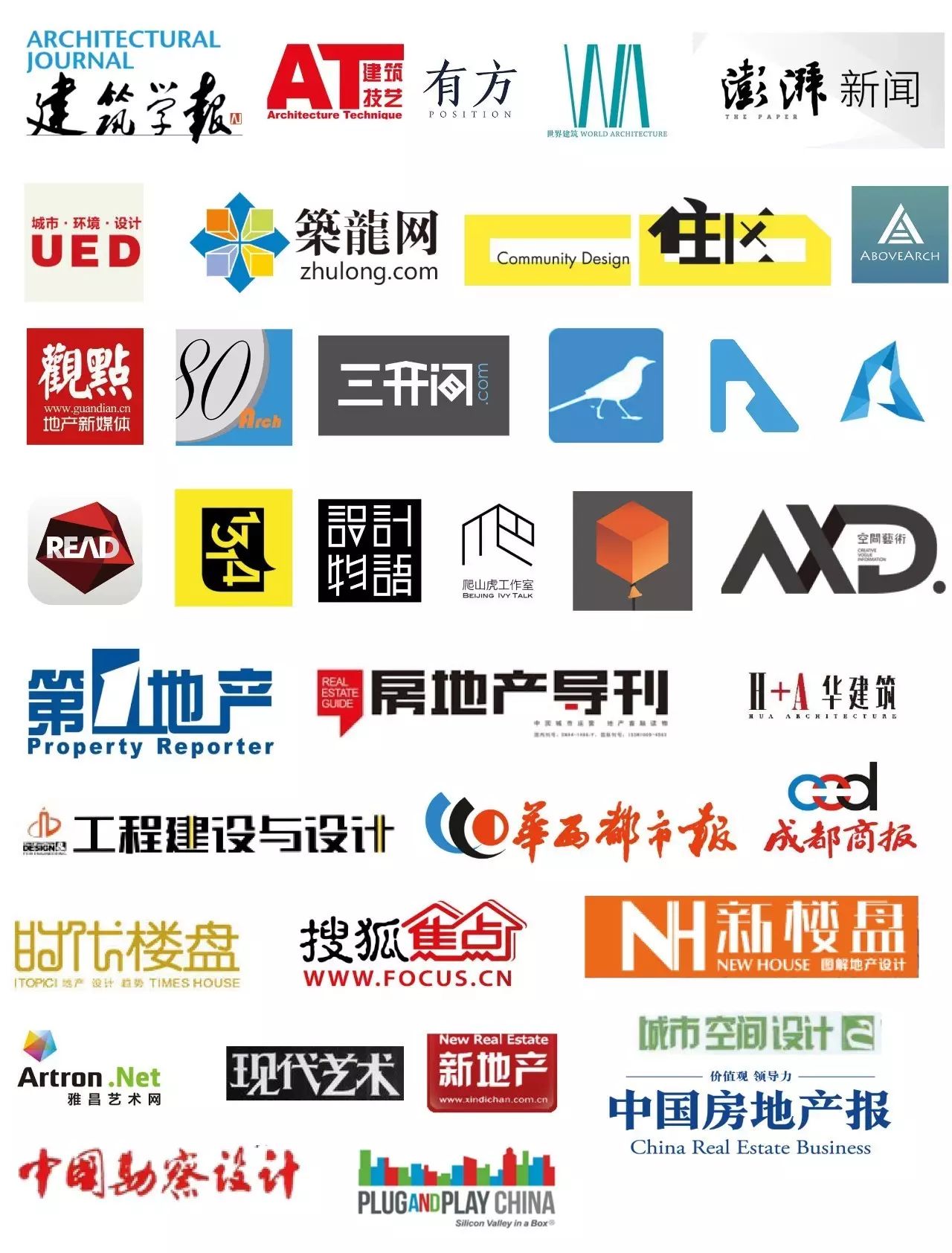 ▍ Archicreation,wechat:archicreation

AC on duty:Mengran Wang